2019 International Conference on Advanced Bioinformatics and Biomedical Engineering (ICABB 2019) aims to gather professors, researchers, scholars and industrial pioneers all over the world. ICABB is the premier forum for the presentation and exchange of past experiences and new advances and research results in the field of theoretical and industrial experience. The conference welcomes contributions which promote the exchange of ideas and rational discourse between educators and researchers all over the world. We aim to building an idea-trading platform for the purpose of encouraging researcher participating in this event. ICABB 2019 is welcome qualified persons to delivery a speech in the related fields. If you are interested, please send a brief CV with photo to the conference email box: icabb@cbees.net.
Keynote Speaker I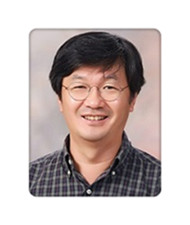 Prof. Taesung Park
Seoul National University, South Korea
Prof. Taesung Park received his B.S. and M.S. degrees in Statistics from Seoul National University (SNU), Korea in 1984 and 1986, respectively and received his Ph.D. degree in Biostatistics from the University of Michigan in 1990. From Aug. 1991 to Aug. 1992, he worked as a visiting scientist at the NIH, USA. From Sep. 2002 to Aug. 2003, he was a visiting professor at the University of Pittsburgh. From Sep. 2009 to Aug. 2010, he was a visiting professor in Department of Biostatistics at the University of Washington. From Sep. 1999 to Sep. 2001, he worked as an associate professor in Department of Statistics at SNU. Since Oct. 2001 he worked as a professor and currently the Director of the Bioinformatics and Biostatistics Lab. at SNU. He served as the chair of the bioinformatics Program from Apr. 2005 to Mar. 2008, and the chair of Department of Statistics of SNU from Sep. 2007 and Aug. 2009. He has served editorial board members and associate editors for the international journals including Genetic Epidemiology, Computational Statistics and Data Analysis, Biometrical Journal, and International journal of Data Mining and Bioinformatics. His research areas include microarray data analysis, GWAS, gene-gene interaction analysis, and statistical genetics.
Keynote Speaker II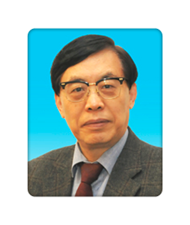 Prof. Yuan-Ting Zhang
City University of Hong Kong, Hong Kong
Prof. Yuan-Ting Zhang iscurrently the Chair Professor of Biomedical Engineering at CityUniversity of Hong Kong. He was the Sensing System Architect inHealth Technology at Apple Inc., California, USA in 2015. He was thefounding Director of the Key Lab for Health Informatics of ChineseAcademy Sciences (2007-2018). Professor Zhang dedicated his serviceto the Chinese University of Hong Kong from 1994 to 2015 in theDepartment of Electronic Engineering, where he served as the firstHead of the Division of Biomedical Engineering and the foundingDirector of the Joint Research Center for Biomedical Engineering.Prof. Zhang was the Editor-in-Chief for IEEE Transactions onInformation Technology in Biomedicine. He served as Vice Preside ofIEEE EMBS, Technical Program Chair of EMBC'98, and Conference Chairof EMBC'05.Prof. Zhang is currently the Editor-in-Chief for IEEEReviews in Biomedical Engineering, Chair of 2018 Gordon ResearchConference on Advanced Health Informatics, Chair of the WorkingGroup for the development of IEEE 1708 Standard on Wearable CufflessBlood Pressure Measuring Devices, and Chair of 2016-2018 IEEE AwardCommittee in Biomedical Engineering. Prof. Zhang's researchinterests include cardiovascular health informatics, unobtrusivesensing and wearable devices, neural muscular modeling and pHealthtechnologies. He was selected on the 2014, 2015, 2016 and 2017 listsof China's Most Cited Researchers by Elsevier. He won a number ofinternational awards including IEEE-EMBS best journal paper awards,IEEE-EMBS Outstanding Service Award, IEEE-SA 2014 EmergingTechnology Award. Prof. Zhang is elected to be IAMBE Fellow, IEEEFellow and AIMBE Fellow for his contributions to the development ofwearable and m-Health technologies.
Keynote Speaker III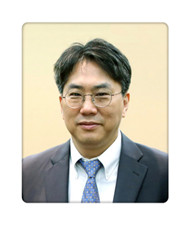 Prof. Sun Kim
Seoul National University, South Korea
Sun Kim is Professor in the School of Computer Science and Engineering, Director of Bioinformatics Institute, and an affiliated faculty for the Interdisciplinary Program in Bioinformatics at Seoul National University. Before joining SNU, he was Chair of Faculty Division C; Director of Center for Bioinformatics Research, an Associate Professor in School of Informatics and Computing; and an Adjunct Associate Professor of Cellular and Integrative Physiology, Medical Sciences Program at Indiana University (IU) Bloomington. Prior to joining IU in 2001, he worked at DuPont Central Research from 1998 to 2001, and at the University of Illinois at Urbana-Champaign from 1997 to 1998. Sun Kim received B.S and M.S and Ph.D in Computer Science from Seoul National University, KAIST and the University of Iowa, respectively.
Invited Speaker I

Assoc. Prof. Jia Meng
Xi'an Jiaotong-Liverpool University, China
Jia Meng received his bachelor degree in Electrical Engineering from Northwestern Polytechnic University in 2006. He earned his PhD in Electrical Engineering from University of Texas at San Antonio in 2011. He joined Massachusetts Institute of Technology in Feb 2012 as a Bioinformatician and the Supervisor of Bioinformatics Core Facility at Picower Institute for Learning and Memory. Between 2012 and 2014, he served as an Associate Scientist at Broad Institute of MIT and Harvard. He is now a Senior Associate Professor at Department of Biological Sciences, Xi'an Jiaotong-Liverpool University, and has an honorary appointment from Institute of Integrative Biology, University of Liverpool. Jia Meng has previously worked on a wide variety of computational biology projects that aim at a system level understanding of gene regulation and the integration of multiple high-throughput data types and databases with advanced multivariate techniques, such as, Bayesian generative modelling, sparse representation, factorization, nonparametric approaches, etc. He has authored or co-authored more than 70 peer-reviewed publications since 2008 and is now focusing primarily on epitranscriptome bioinformatics.
Speech Title: "WHISTLE: a High-accuracy Map of the Human N6-methyladenosine (m6A) Epitranscriptome Predicted using a Machine Learning Approach"
Abstract: N6-methyladenosine (m6A) is the most prevalent post-transcriptional modification in eukaryotes, and plays a pivotal role in various biological processes, such as splicing, RNA degradation and RNA–protein interaction. We report here a prediction framework WHISTLE for transcriptome-wide m6A RNA-methylation site prediction. When tested on six independent datasets, our approach, which integrated 35 additional genomic features besides the conventional sequence features, achieved a major improvement in the accuracy of m6A site prediction (average AUC: 0.948 and 0.880 under the full transcript or mature messenger RNA models, respectively) compared to the state-of-the-art computational approaches MethyRNA (AUC: 0.790 and 0.732) and SRAMP (AUC: 0.761 and 0.706). It also out-performed the existing epitranscriptome databases MeT-DB (AUC: 0.798 and 0.744) and RMBase (AUC: 0.786 and 0.736), which were built upon hundreds of epitranscriptome high-throughput sequencing samples. To probe the putative biological processes impacted by changes in an individual m6A site, a network-based approach was implemented according to the 'guilt-by-association' principle by integrating RNA methylation profiles, gene expression profiles and protein–protein interaction data. Finally, the WHISTLE web server was built to facilitate the query of our high-accuracy map of the human m6A epitranscriptome, and the server is freely available at: www.xjtlu.edu.cn/biologicalsciences/whistle and http://whistle-epitranscriptome.com.